About our Central Texas farm
Growtopia Farms is located in Lockhart, TX and is dedicated to making it easy for our customers to get quality grown produce and mushrooms from the field to their forks. We are not only available at our weekly farmers markets, but we also have an online store and offer local delivery. It is no secret that a healthy gut equals a healthy life. By supporting a local farmer, you are also reducing the distance your food needs to travel and be stored, while increasing the quality and taste.
By choosing Growtopia you are restoring the quality of your food while also making an investment in your health.
Welcome to the family.
Our Story
It all began to become a major focus of our lives to start a farm in the spring of 2020. At the time we had no idea what kind of year 2020 would actually turn out to be. However, we knew all too well that we
were living in a gloomy pandemic job market, filing unemployment and wondering what we were each going to do with our lives. There was one thing we had plenty of at that moment though – time.
Mandated stay at home orders made making the decision to stay home and work on a business plan, a relatively enjoyable one. The process of becoming farmers brought light into our lives and hearts as many across the world fought to smile. It was a charismatic feeling to have purpose and to be pursuing something as rewarding as farming. We have been blessed with the opportunity to lease land from an experienced farmer and "get our foot in the door" and for that we thank Emadi Acres Farm and his family for sharing their space in Lockhart, TX with us.
We all come from slightly different backgrounds:
Quinton is the powerhouse, builder and bidder of the bunch. With his strong background in machine maintenance and sales there is no job too
big or small and it will for certain be done right.
John's upbringing around his family's farm and ranch sprouted his affinity for the natural environment. He attained a B.S. Resource and Environmental Studies with a Business Administration minor and handles the "business" side of farming superbly.
Cody brings a background in agriculture through experience and education acquired over the years and does most of the plant projections and scheduling for the farm. From watching his grandfather farm the family plot in Mississippi at a young age to eventually having his own gardens and finding his passion for horticulture.
Green.
We strive to make environmentally conscious decisions on our farm and refrain from using any synthetic agrichemicals that are harmful to humans and the environment We amend our bed rows with compost and organic fertilizers. Drip irrigation is utilized wherever applicable which helps reduce our water usage. Minimizing food waste is a leading goal of ours and we strive to achieve that through succession planting and food preservation methods such as jarring and pickling to prevent excessive spoilage. Composting our spent mushroom substrate on the farm allows us to create a closed loop energy system that not only reduces input costs, but also decreases environmental waste.
Gut.
Aside from those "gut feelings" you get about any given situation, there is real merit, validated in science, that a healthy gut microbiome is critical to a well-functioning body. High quality foods are essential to sustaining a healthy gut and that is why we at Growtopia strive to provide the highest quality products we can. By making the decision to support local, environmentally conscious, farmers you are reducing the distance your food had to travel, thus retaining its quality. Food is medicine and we remind ourselves of that everyday we get to grow your food.
Goodness.
From the bottom of our hearts, for the sanctity of strong communities built around food security and neighborly well-being. For the health of the Earth, soil and mankind. To be rewarded everyday knowing we are doing wholesome work that feeds families and adds value to society.
Understanding the strength of collaboration and teamwork aids in our journey as we continue to learn and grow every day we get to be your farmer.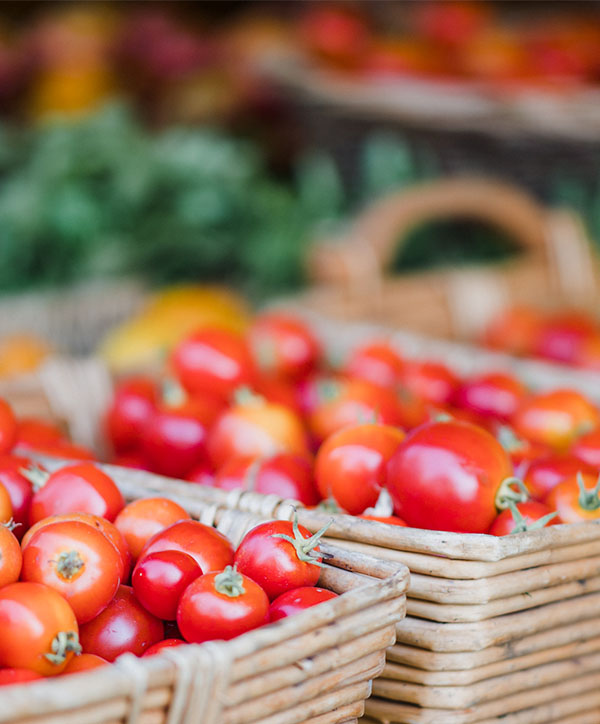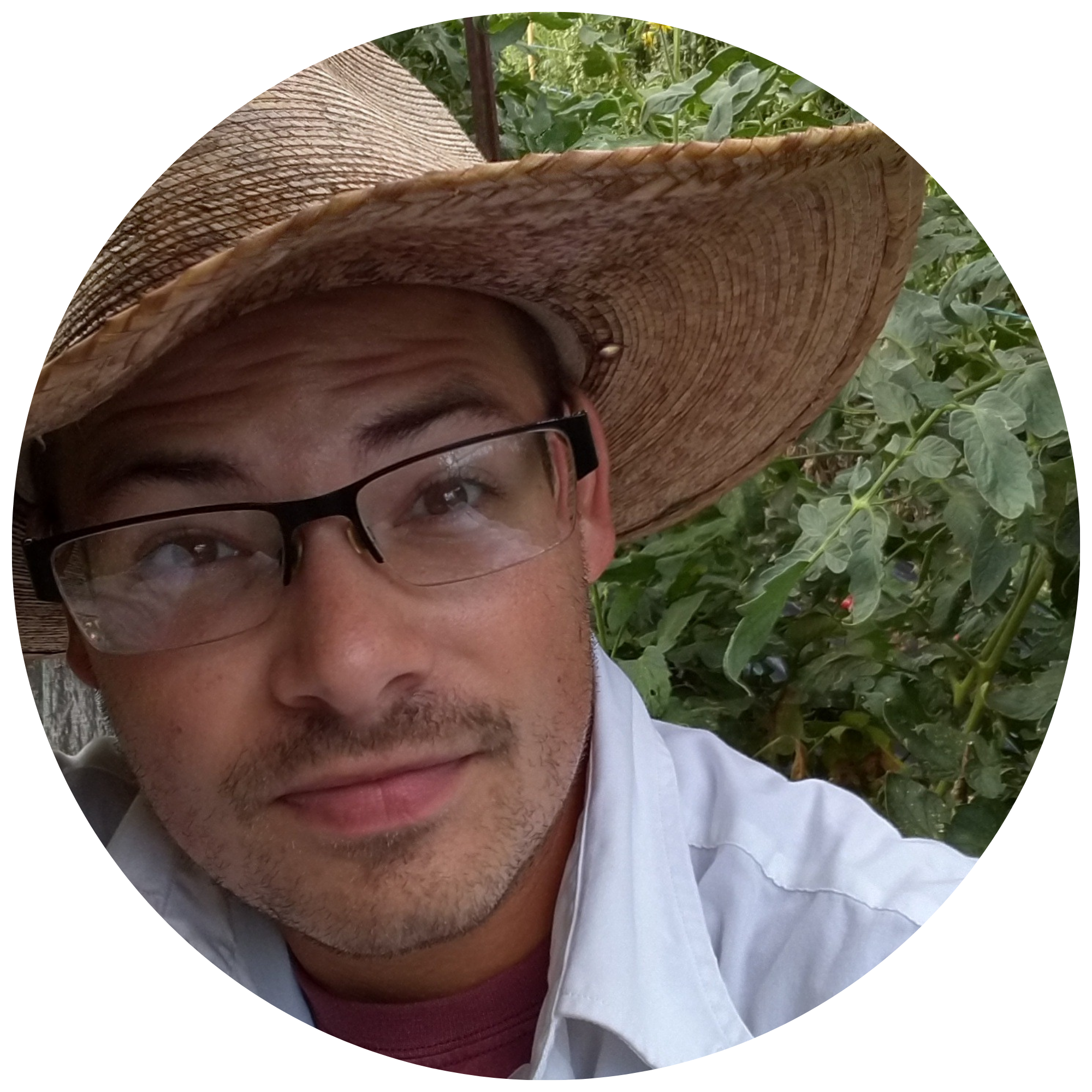 Cody Brown
Co-Owner
I was born and raised in the small west Texas oil town of Andrews, TX. It was there I learned that nothing is guaranteed in this life, and you have to work hard to become what you desire to be. I pursued the academics at Texas State University, receiving a B.S. in Horticulture Business Management and an M.S. in Integrated Agricultural Sciences. It was during my time in college that I realized my passion for agriculture and all that it entails. It was all solidified in 2020 when I was finally able to quit talking about and actually start doing it! I feel blessed everyday that I am fortuned the opportunity to live deliberately through farming and work towards building strong Texas communities.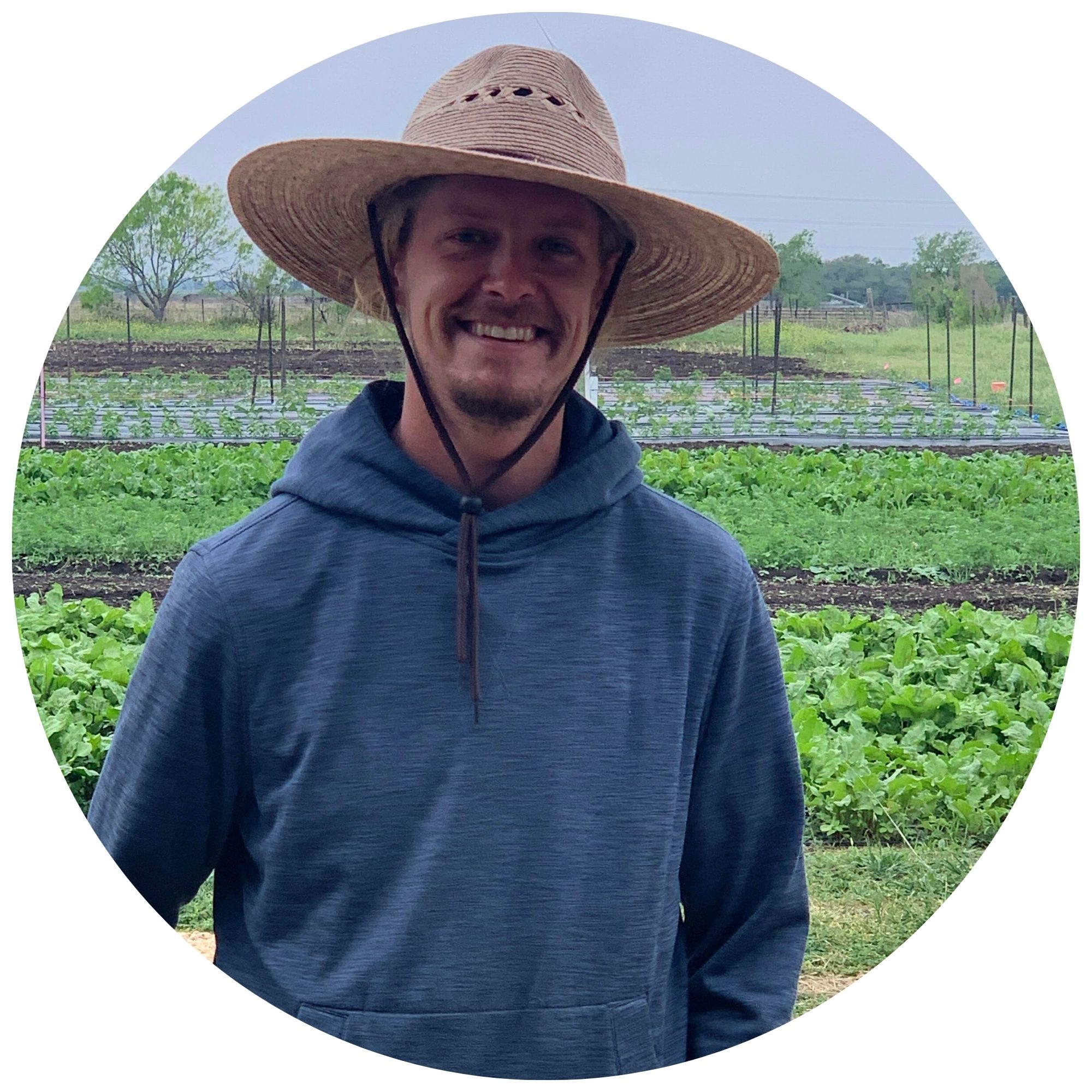 John Ruwwe
Co-Owner
Being a born and bred Austinite, I feel grateful to have grown up in this area and evolve side by side. I've been shaped by the people, music, food, green spaces, and creative culture. Growing up I spent my time working outdoors in Austin and the surrounding country. That environment and the experiences formed have shown me that we need more farmers! I feel lucky to be working with two of my closest friends, striving to implement the most sustainable practices, and innovate where we can.
Outside of Growtopia, I have been restoring a 1976 Winnebago and raising two troublemaker dogs with my partner Mia. Bear's claim to fame is climbing trees, and Quartz has a passion for being a dog who acts like a cat.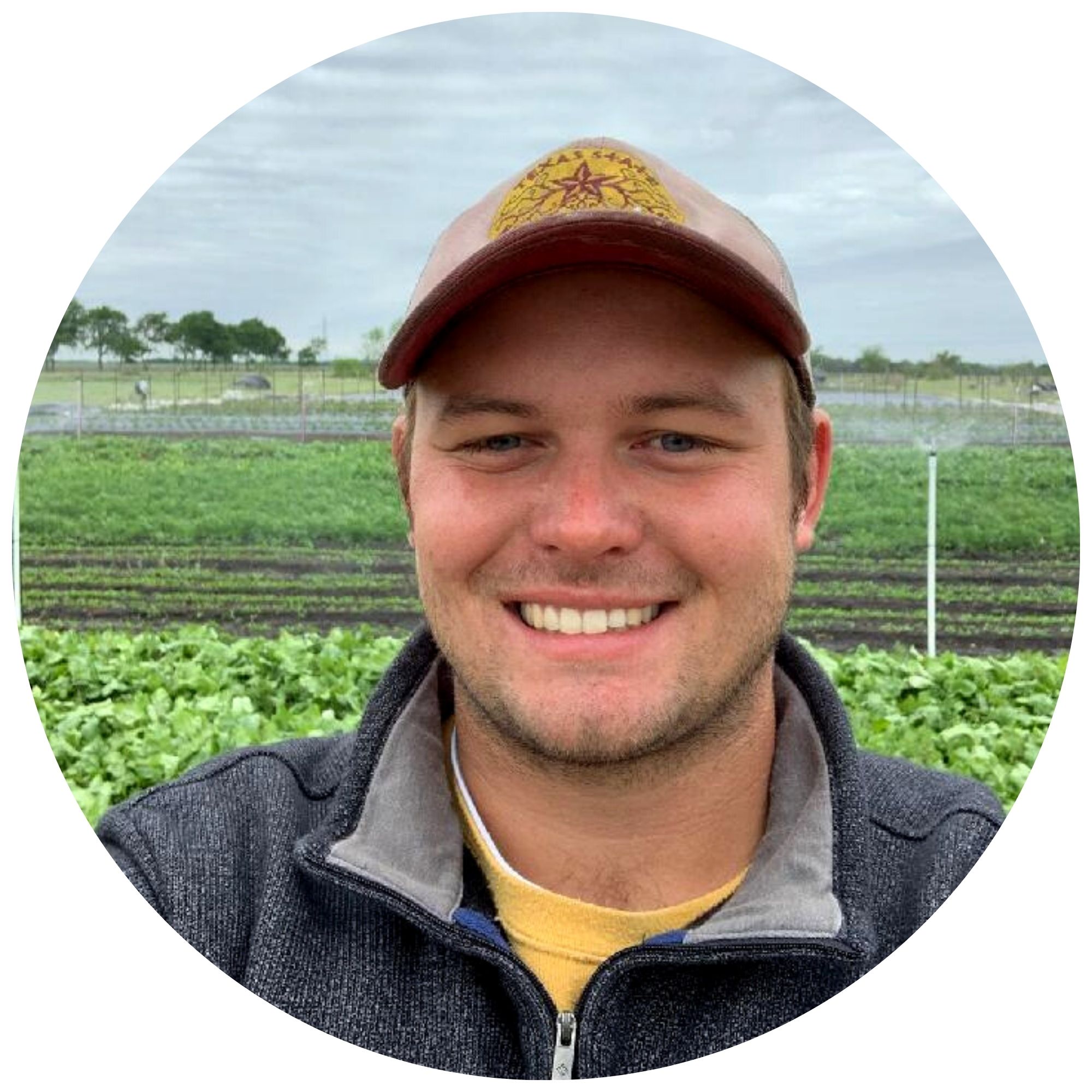 Quinton Rowland
Co-Owner
My farming journey begins in west Texas where three things will always ring true; the wind always blows, the sun usually shines, and the rain never pours. It's in west Texas, constantly battling those elements, I was learning how to be a farmer. Now, I always knew I needed to get out of west Texas. I knew some shade trees and running water were calling my name.
After graduation I found myself in the beautiful, little town of San Marcos, TX. It was there my true roots formed and my passion for farming and creating sustainable soil health began. Fast forward to my mid 20s, where I'm a Texas State University graduate, working a piece of land with two of my closest friends, and my dream to grow some great tasting veggies is a reality.
Frequently asked questions
Where are you located?
We're located in Lockhart, Texas & supply all over Central Texas.
What do you grow? What can we expect to purchase from you?
As local farmers, out items change by the seasons. You can find our seasonally available items here.
Where do you sell your products?
We sell fresh produce & mushrooms at various local farmers markets, online for local delivery and to restaurants for wholesale.
What're your goals for Growtopia?
We hope to purchase our own land rather than leasing so that we can grow whatever it is that you need or want, and do so sustainably!
Do you raise animals?
We do not currently raise animals at Growtopia, but it is in the master plan!
Are you certified organic?
While we are not certified organic, we do practice organic farming methods. We are fairly new, budding local farm in Central Texas, so going through the process of organic certification is bit out of our reach at the moment. Please feel free to ask us any questions you have about our growing practices.